Day trip from Fes to Meknes and Volubilis
The departure at 8 o'clock from your hotel , our driver guide will come to pick you up from your stay and drive across the Saiss Plain to the wonderful Roman ruins at Volubilis , Once occupied by the Romans, Volubilis has been recognized by UNESCO as a world heritage site and gained international acclaim when Martin Scorsese made it a feature location for his film, The Last Temptation of Christ.
Begin your visit by discovering the fascinating Roman ruins adorned with beautiful mosaics and colorful tiles depicting Roman mythology. The ruins are spread out across several acres and what remains visible is several fragments of wall, parts of massive columns, the capitol, the basilica and a triumphal arch.
You can view how the Roman Empire transformed the original Carthaginian settlement into a typical Roman city complete with mansions, a town center, a triumphal arc and temples devoted to the Roman gods.
As you walk along the fertile lands of the province your guide will explain how natural commodities such as grain and olive oil were exported to Rome.
On, now, to the Imperial City of Meknes (a UNESCO World Heritage Site). Here we shall visit the easily most beautiful Bab Mansour. From here to the El Heri es-Souani – the granary of huge vaulted structures and stables built by Moulay Ismail's soldiers next to a pool fed by underground channels that brought fresh water all the way from the distant Middle Atlas Mountains; the Moulay Ismail Mausoleum and the Place el-Hedim to see the famous State-owned stallion stables of Haras where these Arabo-Berber horses are bred. Afternoon leaving Meknes back to Fes.
Excursion to Meknes & Volubilis price :
1 Person
From 250 EUROS
2-4 Persons
From 215 EUROS
5-7 Persons
From 185 EUROS
8+ Persons
From 115 EUROS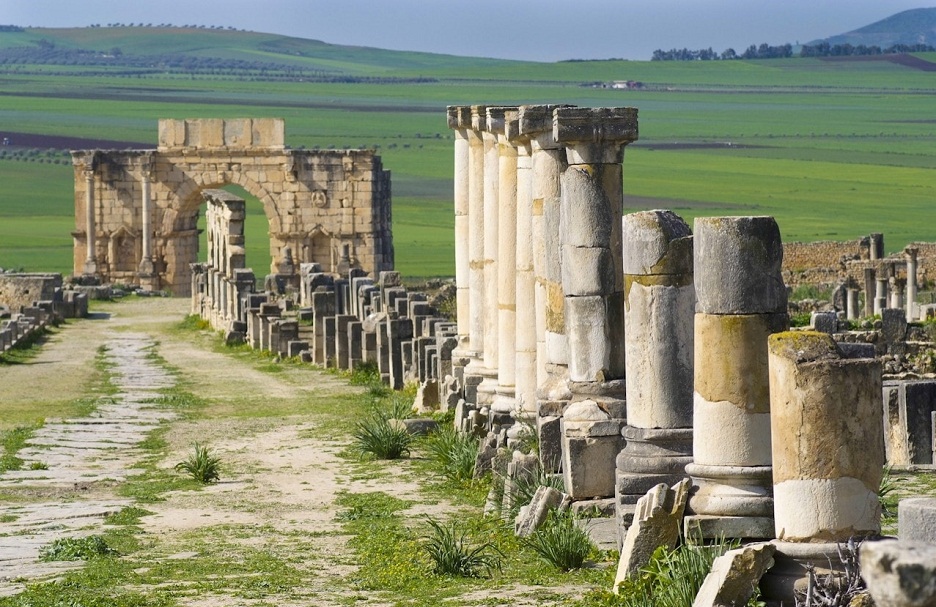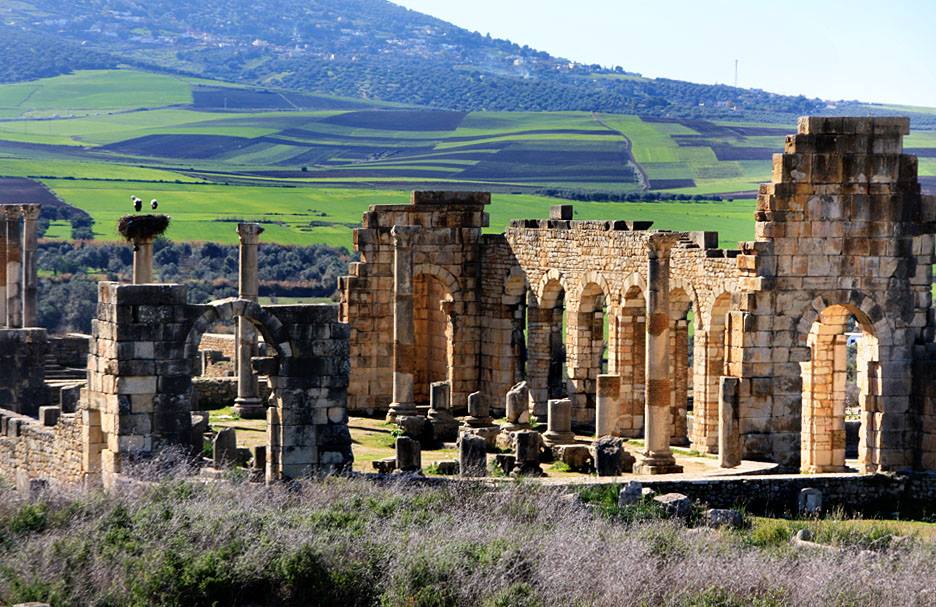 Day trip from Fes to Chefchaouen
After breakfast in your Riad or Hotel around 8 AM we will start your day trip toward Chefchaouen (bleu city) which is a Morocco popular tourist attraction and welcoming town situated in the Rif Mountains just south of the Mediterranean coastline in northwest Morocco. Nestled in a green mountain valley at 600m above sea level, Chefchaouen was originally built up as a hidden outpost to push back the increasing incursions of European powers into Morocco starting in the 15th and 16th centuries.
After the Reconquista and fall of Islamic rule in Spain, Muslim Andalusian refugees flocked to Chefchaouen to begin new lives on the African continent.
Tour in the blue city in morocco , day tour in chefchaouenUntil the middle of the 20th century, when Spanish rule of northern Morocco began, Chefchaouen had held a reputation for being impossible for non-Muslims to enter.
Among the major sights in Chefchaouen are the Kasabah (fortress), the Ras El Maa river valley, and the hillside Spanish Mosque (a 30 minute hike from town).
Chefchaouen can be explored with or without a guide.
Once completing your visit, we will drive back to Fez and drop you off at your accommodations.
Excursion to Chefchaouen price :
1 Person
From 355 EUROS
2-4 Persons
From 295 EUROS
5-7 Persons
From 205 EUROS
8+ Persons
From 155 EUROS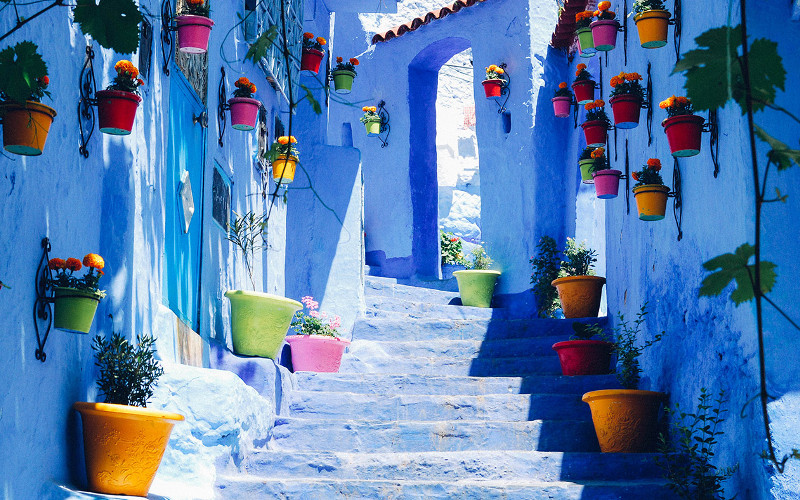 Tour include:
Comfortable transport (4×4 toyota – mini bus)Driver-guide who speaks your language
Fuel
Not included:
LunchDrinks other than water
Travel insurance
Items of a personal nature
If the tour itinerary you are looking for is not in our tours page, please contact us and we will create an itinerary that suits your needs
create your tour